Saturday, May 19, 2012
The Land Art of Sylvain Meyer
:
New to me, these wonderful land art installations by French artist
Sylvain Meyer
who modifies wooded areas and landscapes to create various impermanent patterns, sculptures, and textures. Everything seen here was constructed without the use of Photoshop, even the mossy spider. Whoa! See much more over on
Flickr
. I've also finally crated a
land art
tag for Colossal. (via
ruines humaines
)
Elmo and Ricky Gervais blooper reel
:
Here's a blooper reel of Ricky Gervais and Sesame Street's Elmo cracking wise and crossing the line.
Gervais + Elmo = Hilarity on 'Sesame Street'
(
via Metafilter
)
Friday, May 18, 2012
Using viruses to harvest energy for mobile devices
: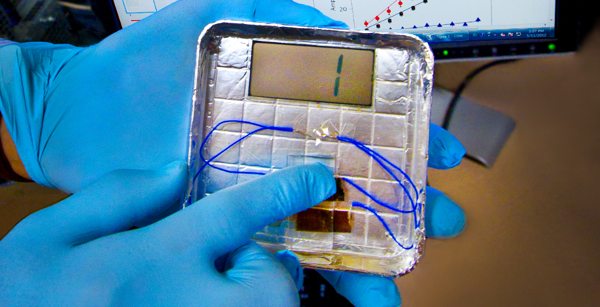 For years, researchers have worked on fascinating methods to scavenge power from kinetic energy -- humming air conditioning ducts, roads that vibrate as cars pass over, etc. Now, engineers at Lawrence Berkeley National Laboratory are integrating viruses into small devices that convert mechanical energy into electricity. The harmless viruses exhibit natural piezoelectric properties -- when stress is applied to them, they accumulate charge. In this prototype viral-electric generator, tapping a finger on the virus-coated electrode cranks out enough current to drive a tiny LCD display.
The milestone could lead to tiny devices that harvest electrical energy from the vibrations of everyday tasks such as shutting a door or climbing stairs.

It also points to a simpler way to make microelectronic devices. That's because the viruses arrange themselves into an orderly film that enables the generator to work. Self-assembly is a much sought after goal in the finicky world of nanotechnology.

"More research is needed, but our work is a promising first step toward the development of personal power generators, actuators for use in nano-devices, and other devices based on viral electronics," says Seung-Wuk Lee, a faculty scientist in Berkeley Lab's Physical Biosciences Division and a UC Berkeley associate professor of bioengineering.


"
Berkeley Lab Scientists Generate Electricity From Viruses
"
Thursday, May 17, 2012
People of Burning Man [NSFW]
: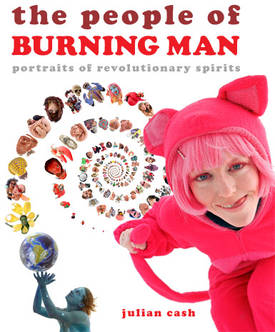 Julian Cash's
The People of Burning Man
is a beautifully produced photo-portrait book shot over many consecutive years at Burning Man, the giant, weird, delightful art and culture festival that takes place every summer in Nevada's Black Rock desert. Cash -- who's quite an accomplished and experimental portraitist -- does a wonderful job of bringing out the decadence and playfulness of Burning Man. There's plenty of the nudity that often comes to mind when people think of Burning Man (this is, after all, the home of the Critical Tits topless bicycle ride), but Cash manages the fantastic trick of allowing his nudes to be sensual and sometimes sexy without ever being pornographic or salacious. These aren't "tasteful" nudes -- but they are exuberant and above all, fun.
People of Burning Man
is to be celebrated also for its admirable lack of text. There's very little narration here, because very little is needed. The pictures tell their own stories -- sometimes in a frozen snapshot, and sometimes over time, as we visit with the same Burners over consecutive years (including one woman who appears first in a very pregnant state, and then with a babe at her breast). What little text there is -- a bit of background on the art of shooting portraits in a harsh desert, a little bit of biography supplied by the subjects -- complements the images without upstaging them.
Cash was good enough to supply a gallery of (NSFW, naturally) photos that are included below. There's plenty more -- and lots more material, besides -- at his
The People of Burning Man
site. The book was independently published with the help of a successful Kickstarter campaign, and it's both a beautifully made thing and a thing of beauty.
The People of Burning Man
---
---
---
---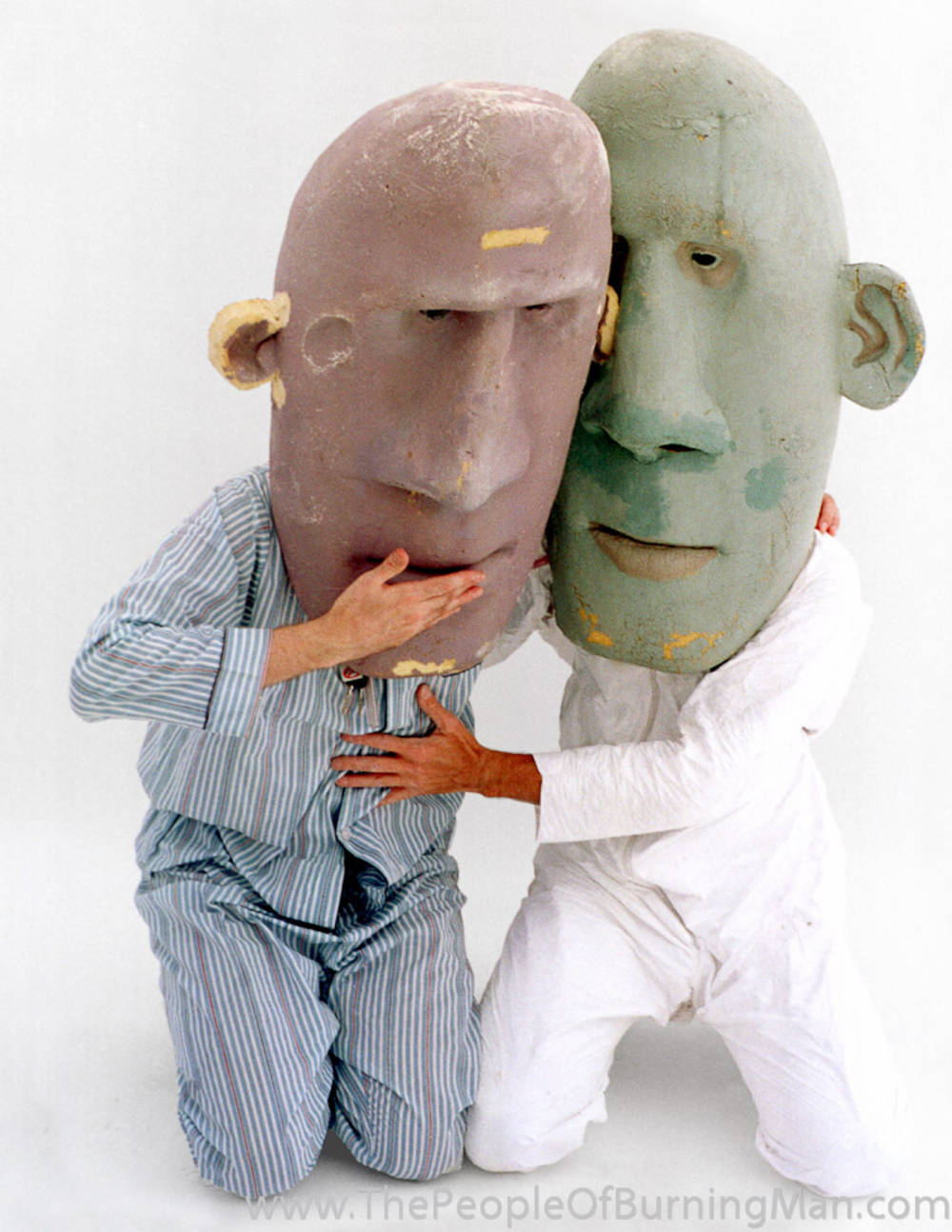 ---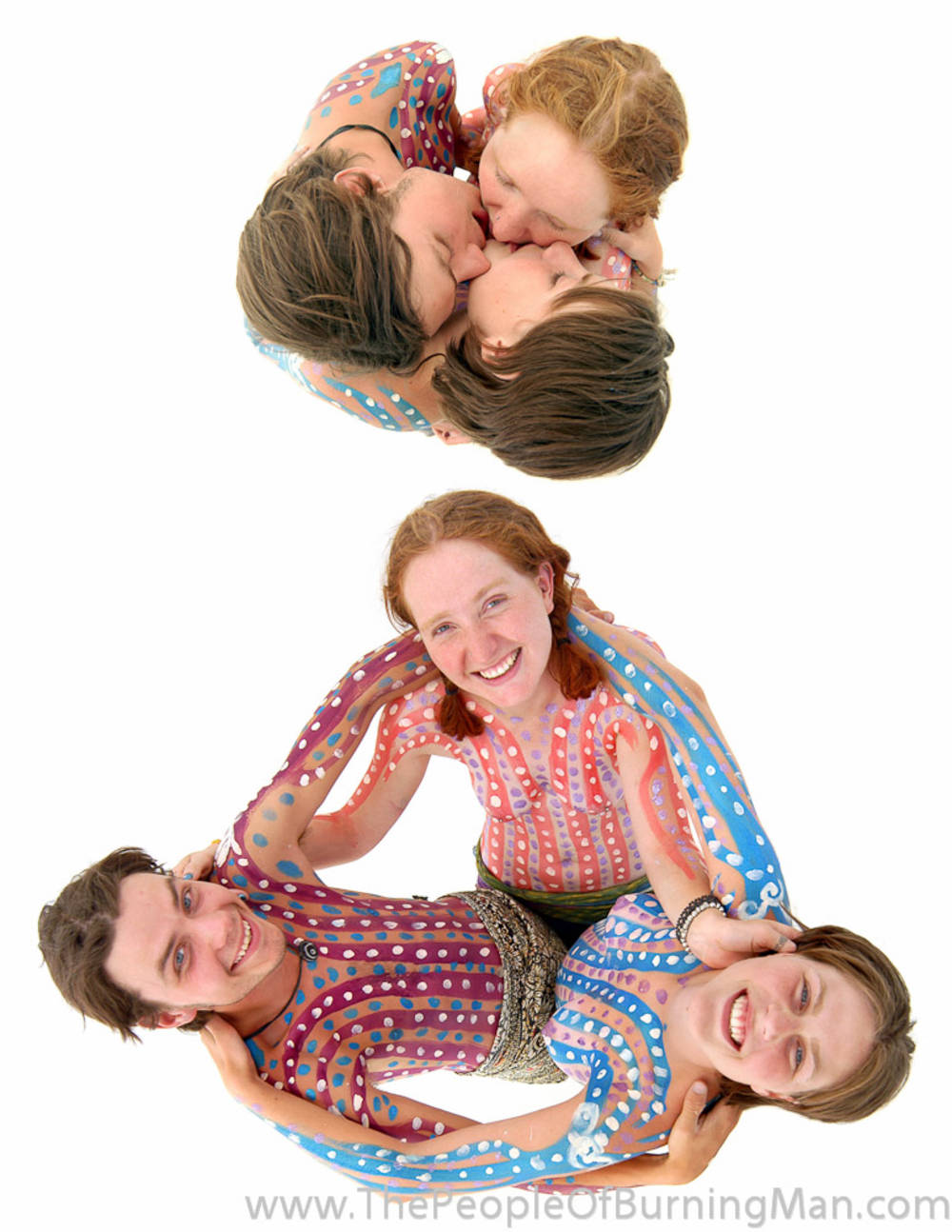 ---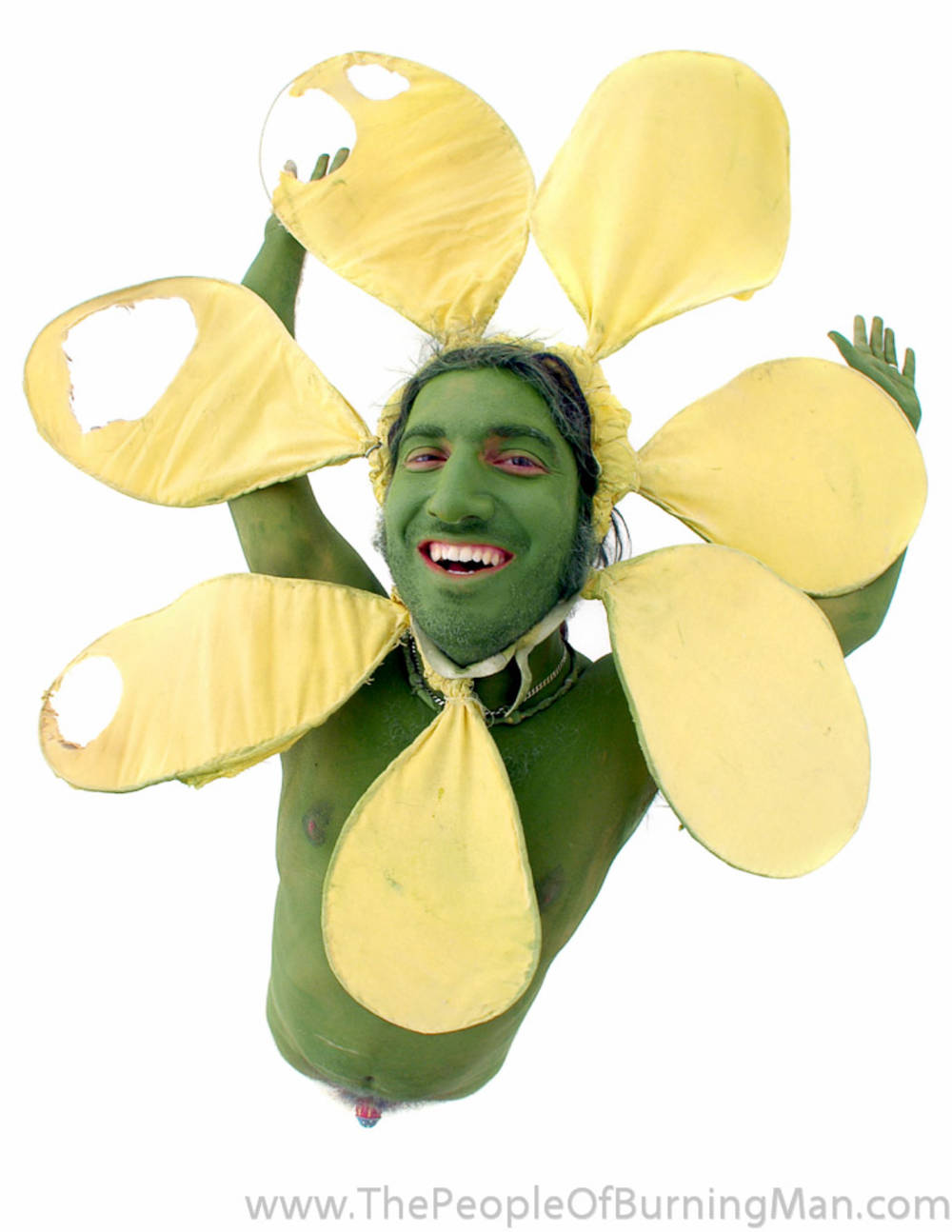 ---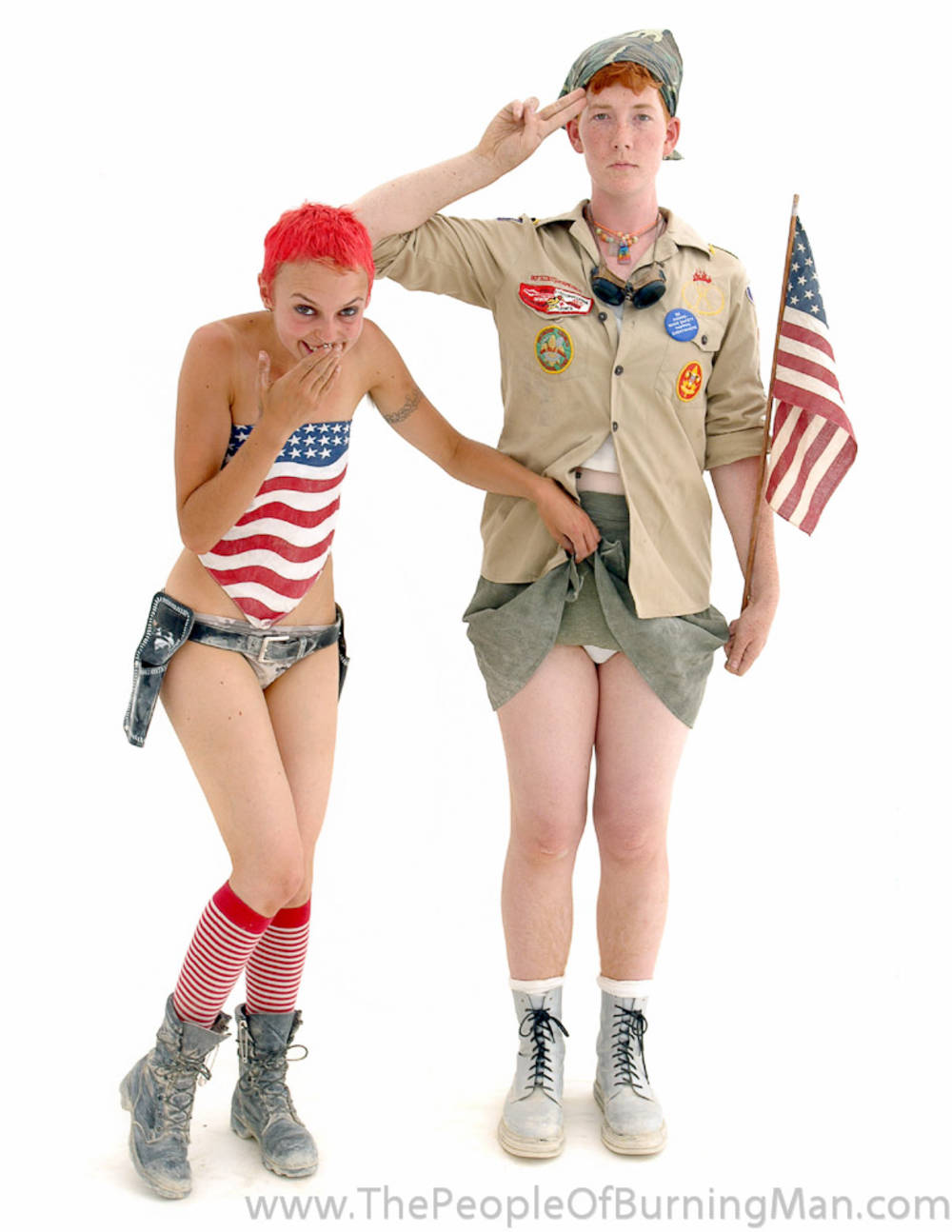 ---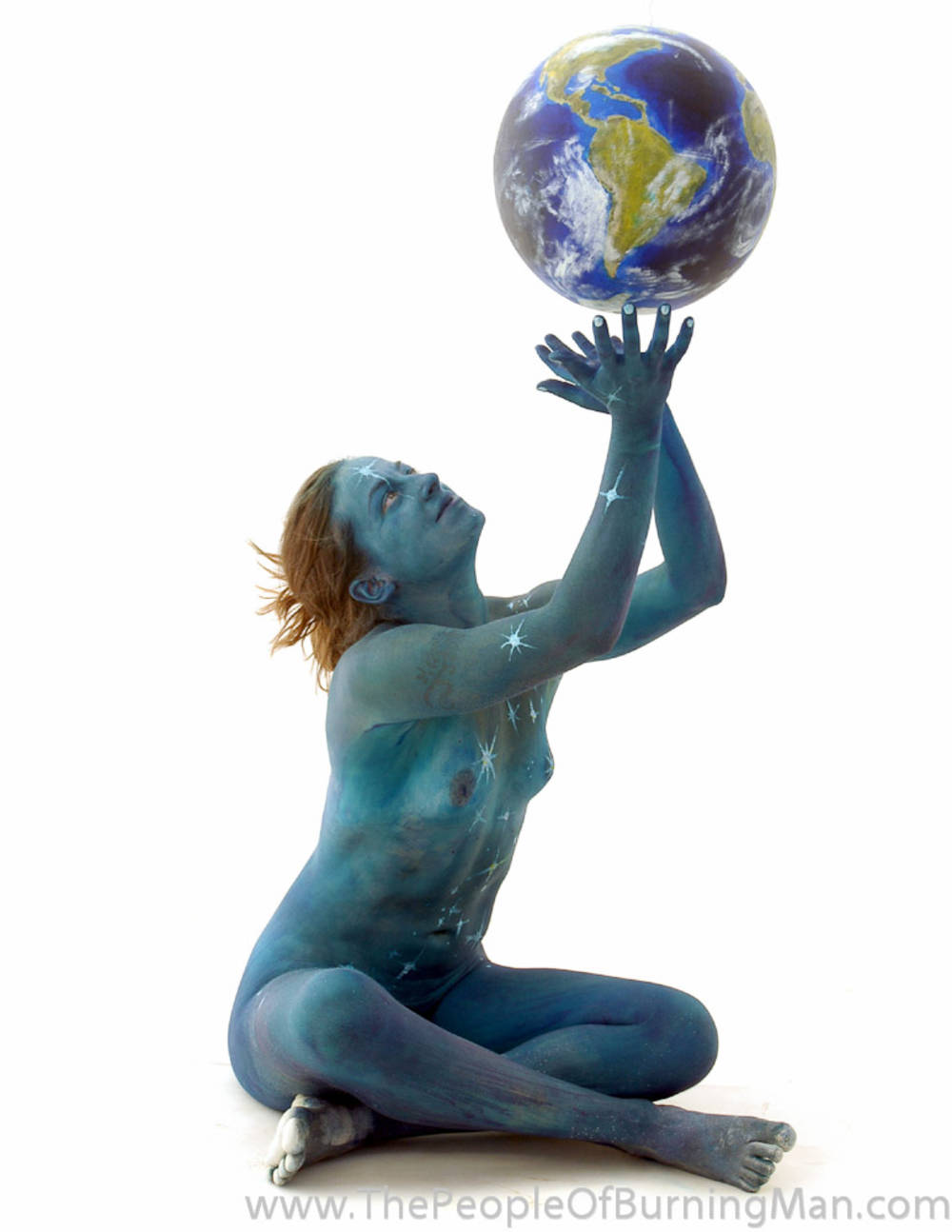 ---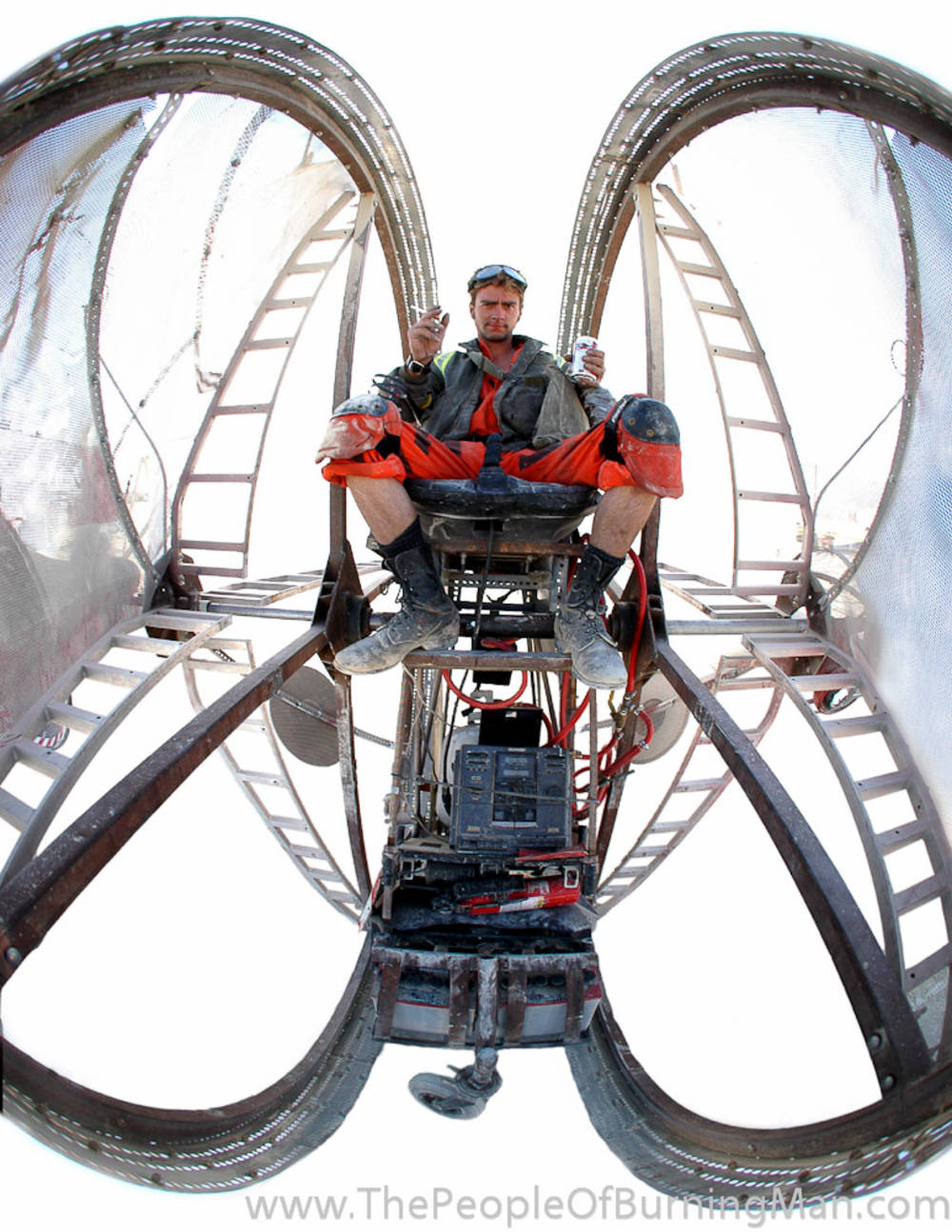 ---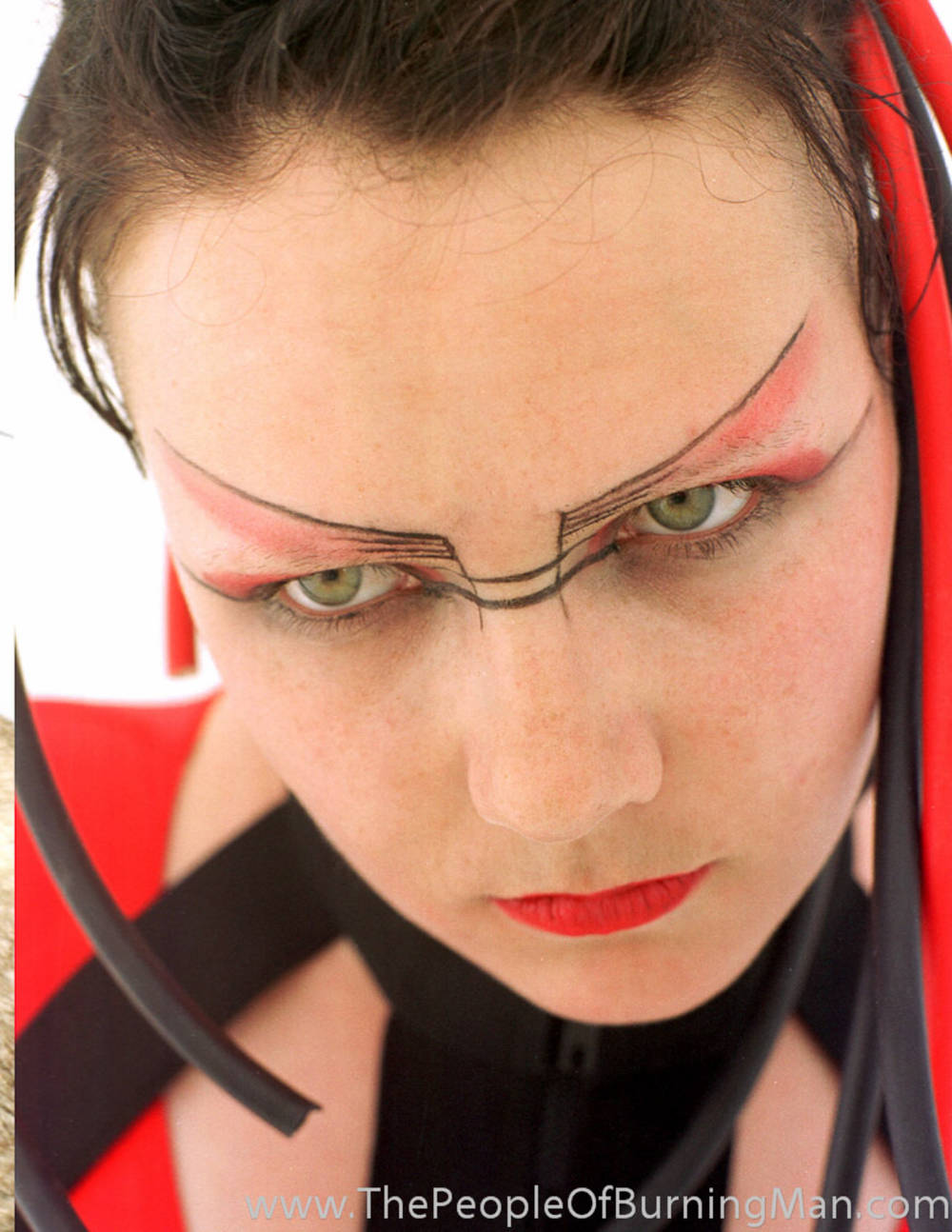 ---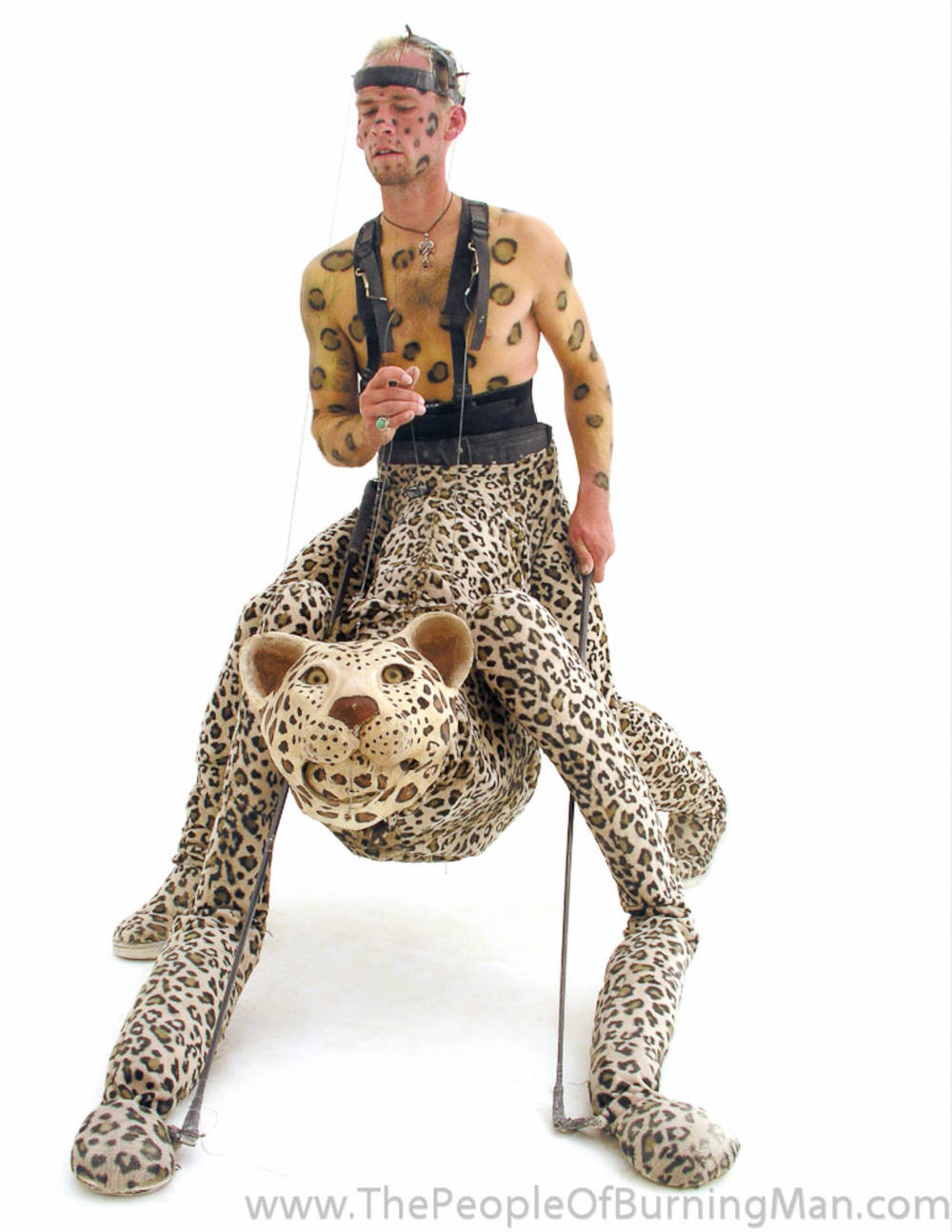 ---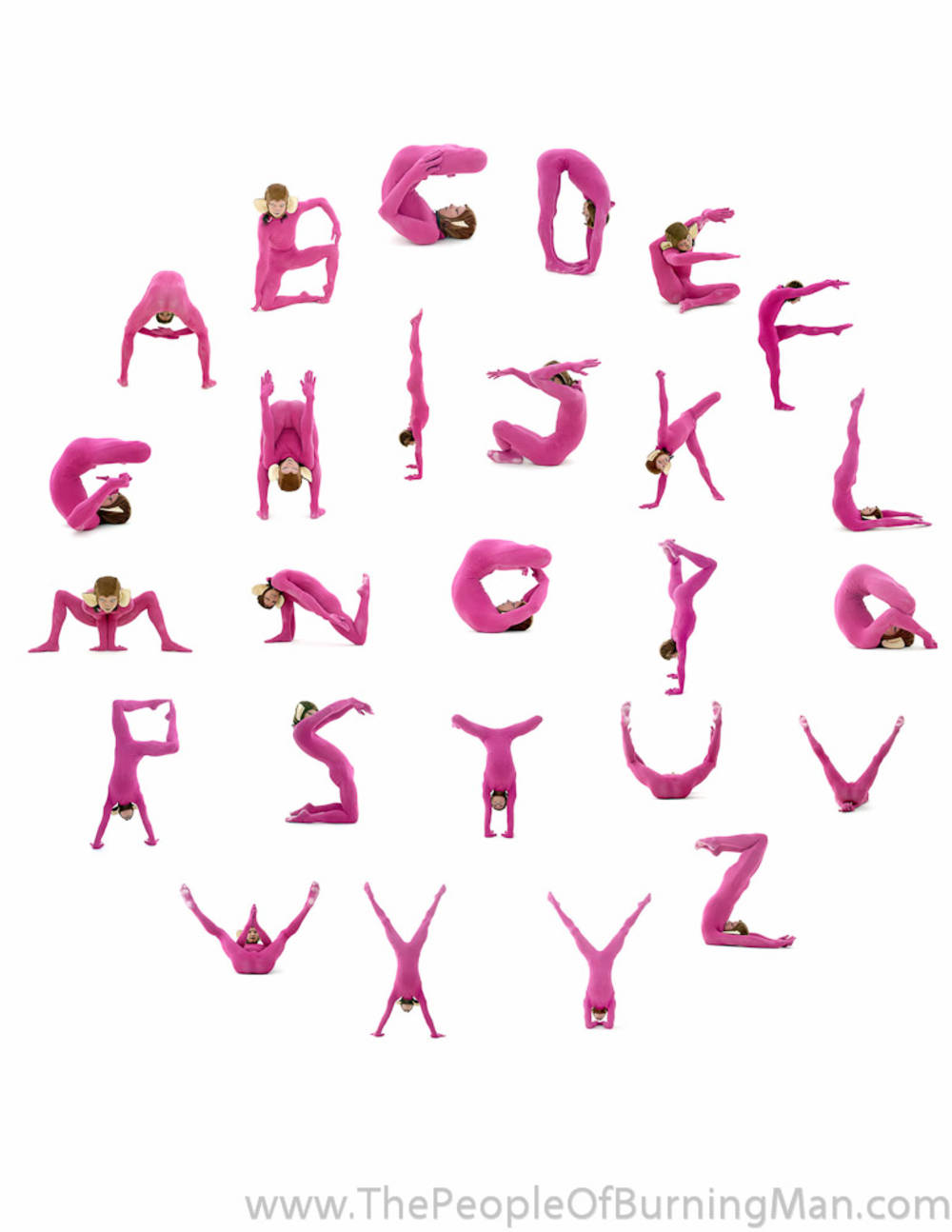 ---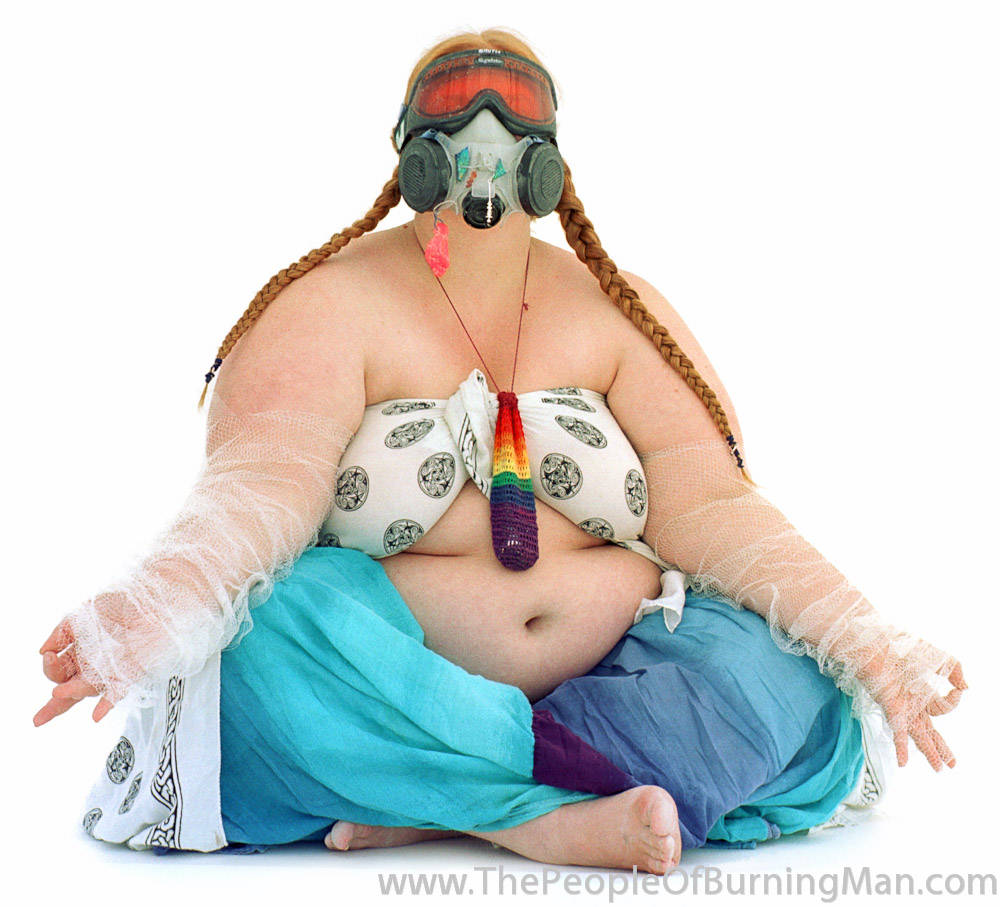 ---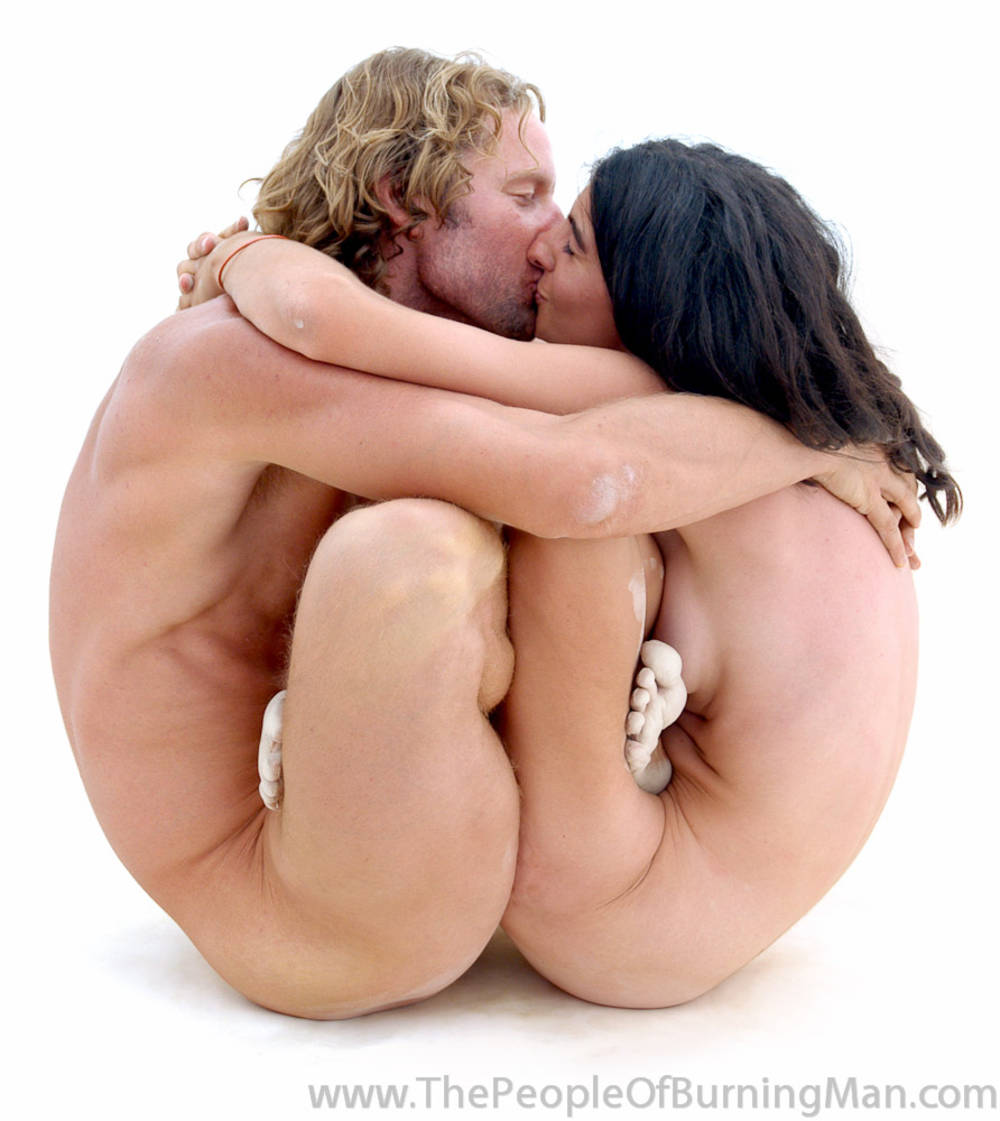 ---